State Convention 2023
May 19-21, 2023
Columbus Hilton Downtown
On behalf of the State Officers, we welcome you to this year's convention. We will be focusing on the future of the Ohio Knights, on building the Domestic Church, on enhancing the development of our Councils, putting our Faith Into Action and on the growth of our Brother Knights.
The Convention will provide opportunities for fraternal bonding, leadership development and program building. The best councils, individual Knights, and fellow Catholics will be recognized for their achievements.
Additional information will be available soon as we are finalizing the plans for an exciting weekend.  Look for an email and then a follow-up letter via USPS explaining all of the items for this year's convention.
For more questions or additional information, please contact Chris Sarka, State Warden via phone or text at 614-546-6357 or via email at [email protected]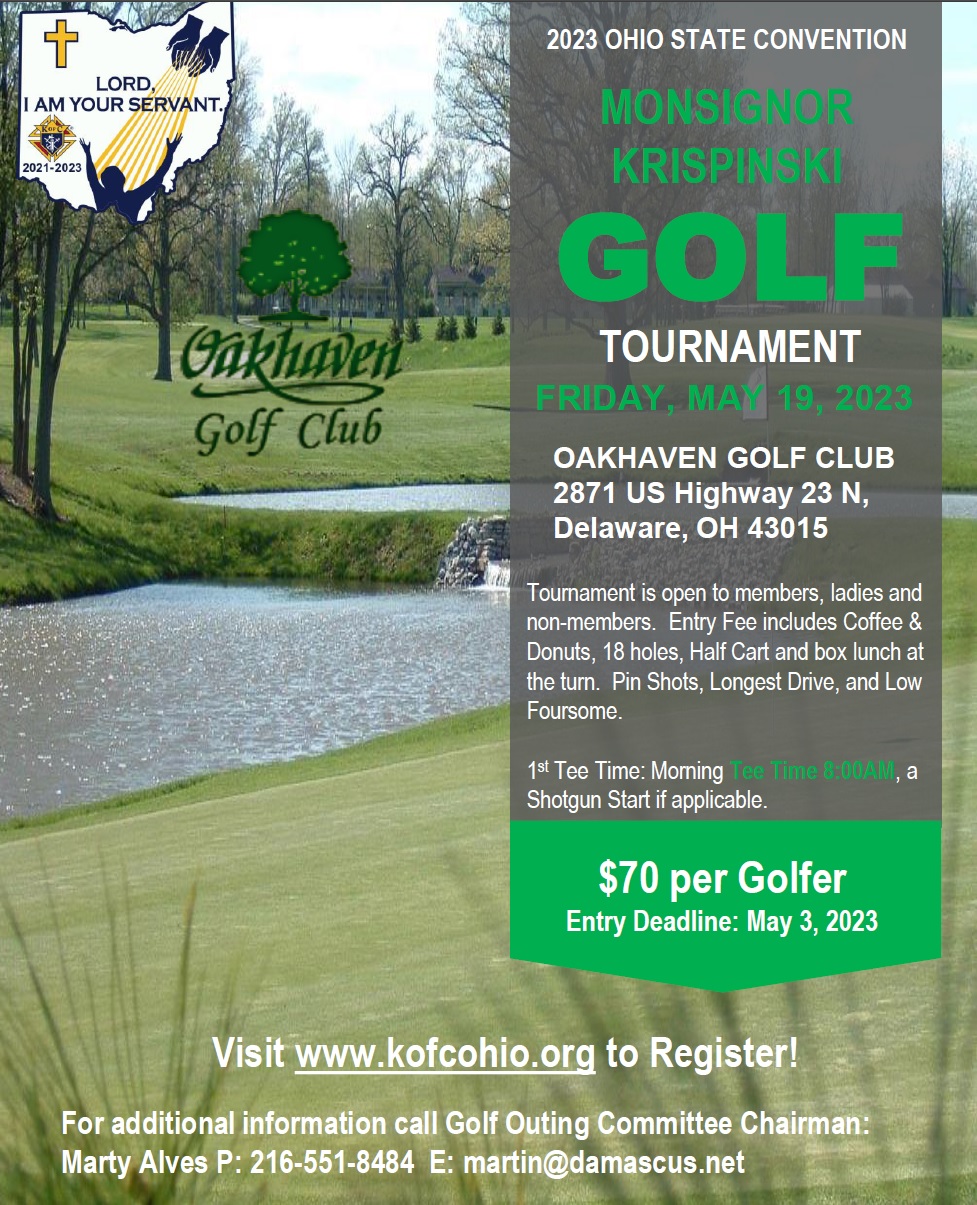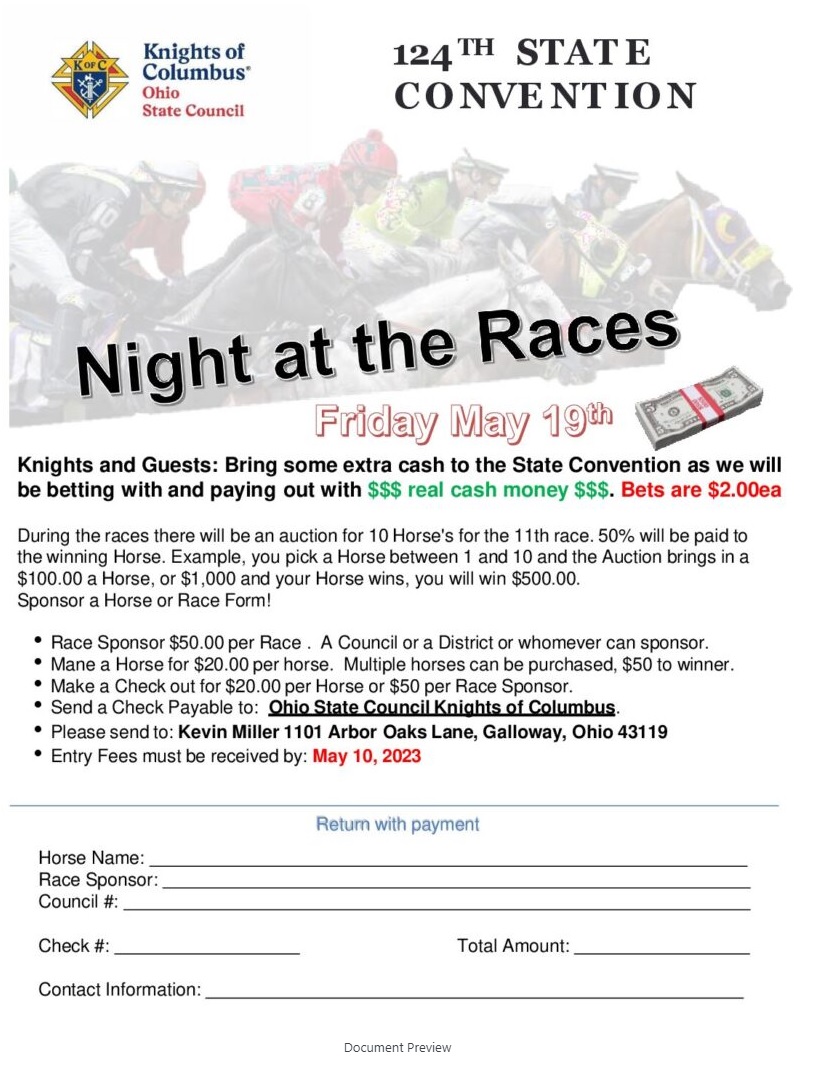 Hilton Columbus Downtown
402 N High St, Columbus, OH 43215
2023 CONVENTION FORMS
2023 Convention Agenda (PDF) – Coming Soon
2023 CONVENTION RESOURCES
2023 State Convention Resolutions – Coming Soon
2023 State Convention Rules and Order of Business – Coming Soon
2023 State Convention Unfinished – Coming Soon
2023 In Memoriam List – Coming Soon
2023 Report of the State Officers – Coming Soon
2023 Ohio State Council Audit – Coming Soon
2023 State Convention Program Book – Coming Soon
2022 State Convention Minutes (PDF) – Coming Soon