We are Catholic men building a bridge back to faith. There is much good and necessary work to be done in this world, and that's what Knights do every day.
Our goal is to help men, their families and their parishes grow closer to Christ. Through our programs and resources, we provide opportunities to live and spread the Catholic faith.
Service and charity are at the heart of the Knights. Founded to meet the needs of immigrants, refugees and families suffering from the death of a breadwinner, the Knights began as a small service organization and has grown into a worldwide financial and charitable organization.
WHAT IT MEANS TO BE A KNIGHT
We are Catholic men who lead, serve, protect and defend. We share a desire to be better husbands, fathers, sons, neighbors and role models and to put charity and community first.
The goal of the membership team and of councils is to increase membership in our Order. Many ask why growth in the order is so critical and why such emphasis is place on increasing membership. The answer is simple. Without growth our programs fail to have new ideas and become stagnant. The various charitable, church, community, and family programs are what the Knights of Columbus are known for and those programs require new members.
Here in Ohio and across the country, our order continues to grow. But we need to extend the benefits of membership to all Catholic Men. The insurance benefits alone are a reason that Knights of Columbus exist. But more to the point imagine if even half of the men in your local parish were Knights, think of the good charitable works that can be accomplished!
Today, the Order has grown to over 2 Million members, more than 55,000 here in Ohio. Our resources are utilized to support countless causes, programs, and parishes all over the world and most importantly in our local communities. And through continued growth, we not only preserve the goal of our founder, Father McGivney, we seize the opportunity to help parishes themselves prosper through the five key areas of service – faith, community, family, and fellowship. Because of his vision and the hard-work of dedicated Knights, today the Knights of Columbus is a well-respected service organization of more than 400 local councils here in the Buckeye State. Councils that help their community and their parishes, flourish.
Since 1882, membership in the Knights of Columbus has been open to men 18 years of age or older who are "practical" (that is, practicing) Catholics in union with the Holy See. Since that time, the Knights of Columbus has understood "practical catholic" to mean a Catholic who accepts the teaching authority of the Catholic Church on matters of faith and morals, aspires to live in accord with the precepts of the Catholic Church and is in good standing in the Catholic Church.
See our Recruiting Tips for more information!
Greg Singlar, State E-Membership Coordinator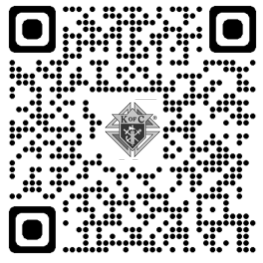 Michael Freil, Membership Retention Coordinator
Robert Hernandez, Hispanic Council Coordinator
Diocesan Growth Directors
Vic Lauterbach, Cincinnati North
Mark Kosobud, Cincinnati South
Michael Incorvati, Cleveland
Eric Yang, Columbus
Erol J. Hosdil, Steubenville
Willi Meyer, Toledo
Dom Capezzuto, Youngstown