Basketball Crazr Sweepstakes
Basketball Sweepstakes Fundraiser
Proceeds benefit K of C Programs
"The Road to the FINAL FOUR" is fast approaching as we prepare for the Ohio Knights "Final Four Basketball" Sweepstakes program! The Ohio Knights continue to raise funds for our numerous charitable programs throughout the state, but instead of just asking for donation of money, here is an opportunity not only to donate, but also an opportunity to win some cash prizes.
The Ohio Knights "Final Four Basketball" Sweepstakes tickets are very limited, so your opportunity to win is excellent. Your interest in the upcoming tournament will be further enhanced by following teams listed on your tickets.  The ticket program works this way.
I would like to thank you for your past involvement in our charitable fundraising programs and hopefully your contribution to our "Final Four Basketball" Sweepstakes program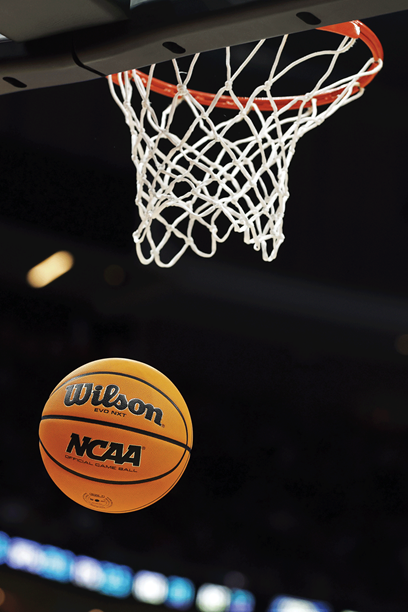 Each of your sweepstakes tickets have 4 NCAA basketball teams assigned to it from March Selection Sunday, until the final games for your individual teams.  Once an assigned team has been eliminated, you will no longer receive points for that given team. Your 4 teams will stay the same throughout the duration of the tournament.  In the event that one or more of your assigned teams does not qualify for the NCAA Tournament, your ticket will be given the next highest seed(s) available to replace them, which can be found displayed on the website at www.fundcrazr.com.
"Highest" and "Lowest" points across all sweepstakes tickets sold will win cash prizes from the first round to final game for individual teams of the NCAA basketball tournament.  Play-In games do not count.  Scores of all sweepstake tickets sold will be reviewed in order to determine the cash prize winners.  Results will be posted at the end of the tournament and view at www.fundcrazr.com and www.kofcohio.org.
Highest: $400
2nd highest: $250
3rd highest: $200
4th highest: $150
5th highest: $100
6th highest: $50
7th highest: $70
8th highest: $60
9th highest: $50
10th highest: $40
Lowest: $60
2nd lowest: $40
Questions or Get In On The Fun!
If there are any questions or concerns, please contact Gary at 614-679-4238.  Please make your Council checks payable to the "OHIO STATE COUNCIL, K OF C FUNDRAISING" and send to:
Mr. Gary Eckstein, PSD
State Fundraising Chairman
P.O. Box 535
Grove City, OH 43123-0535