55th Annual Ohio KofC State Family Campout
July 25-30, 2023
Mercer County Fairgrounds  |  1001 W. Market St.  |  Celina, OH 45822
State Council Family Campout
Make your plans to attend!  The 55th Annual Ohio Knights of Columbus Family Campout has been scheduled for Tuesday July 25 thru Sunday July 30, 2023 at the Mercer County Fairgrounds in Celina, Ohio, hosted by Ohio KofC District 1 Join us for a weekend of fun, food and friendship! 
Come early in the week and enjoy some local attractions on your own…. Maria Stein Heritage Museum, Maria Stein Shrine of the Holy Relics, 39 Mile Scenic Byway featuring The Land of the Cross Tipped Churches, Celina-Coldwater Biking/Walking Path, Franklin Township Greenway Trail for biking or walking, Grand Lake St. Marys, Niekamp Farm & Flea Market, Tony Stewart's Eldora Speedway Kings Royal Race, Bicycle Museum of America, Armstrong Air and Space Museum, Saturday Farmers Market.
We hope to see you at the 55th Annual 2022 State K of C Family Campout!  Register by mailing the registration form before July 1, 2023.  Reservations after this date cannot be guaranteed a site. 
We are accepting donations to help defray the cost of the campout and would greatly appreciate any monetary or raffle gifts you may be want to send.
Looking forward to seeing you July, 2023!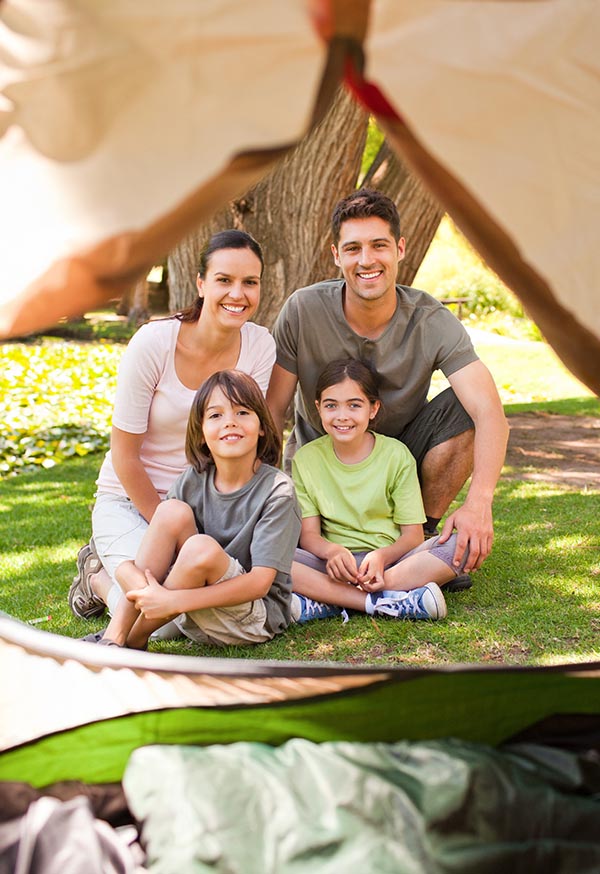 Camping for Friday and Saturday is $60 with $30 for each additional night.  Indoor activities will be held in the air-conditioned Jr. Fair Building.  All sites are electric.  Picnic tables will be provided.  A hose will be available to fill your water tank if you do not bring water with you.  Firewood will be available.  Ice available for purchase. 
Anyone local not camping but wishing to visit and enjoy the Friday and/or Saturday activities and meals must pre-register as a Visitor so we have enough food available.  The fee will be $10 per person per day. 
If you are not camping folk and live farther away but want to join the festivities following are a few local hotels:  just be sure to pre-register as a Visitor.
Best Western, 2020 Holiday Drive, Celina, Ohio 45822; 419-586-4919
West Bank Inn, 1055 West Bank Road, Celina, Ohio 45822; 419-584-3625
Romer's Westlake Hotel Villas,

1100 S Main St, Celina, OH 45822; 419-584-1444

Americas Best Value Inn,

1421 State Route 703, Celina, OH 45822; 419-586-4656

The Gels Home Bed and Breakfast, 507 N 2nd St, Coldwater, OH 45828; 419-678-3288